TSUGITE
The story was stemmed from a prototype of chair created by Shigeki Miyamoto, the first furniture modeler in Japan, by a traditional wooden framework called tsugite 25 years ago. The tsugite, which is used as the name of the chair, is a method to joint pieces of lumber without nails, but with their edges cut artistically. This technique was and is used to build temples, shrines and houses in Japan. There are over 150 different types of the method.

While rationalism as an aesthetics is the mainstream today, "Tsugite proves the beauty and joy in manufacturing through the craftsmen's irrationality to choose a challenging way and face the complicated methods" says Miyamoto. As tsugite's structure is invisible from without, veiling efforts and skills is the spirit called iki running through Japanese people and culture since the ancient times.

The designer Kyo Yasuda, who was inspired by the prototype of chair, used Japanese ash and acryl of high transparency to make the chair look floating, and produced the design which daringly unveiled the secret of the Japanese aesthetics. Furthermore, the harmonious work of Miyamoto and the acryl factory enabled the 2 different materials to be interlocked at the most delicate level, and accomplished to bring out the unprecedented beauty of tsugite. The chair will keep telling the beauty and technique beyond the times.
EXTERIOR


Keep telling the beauty and technique beyond the times.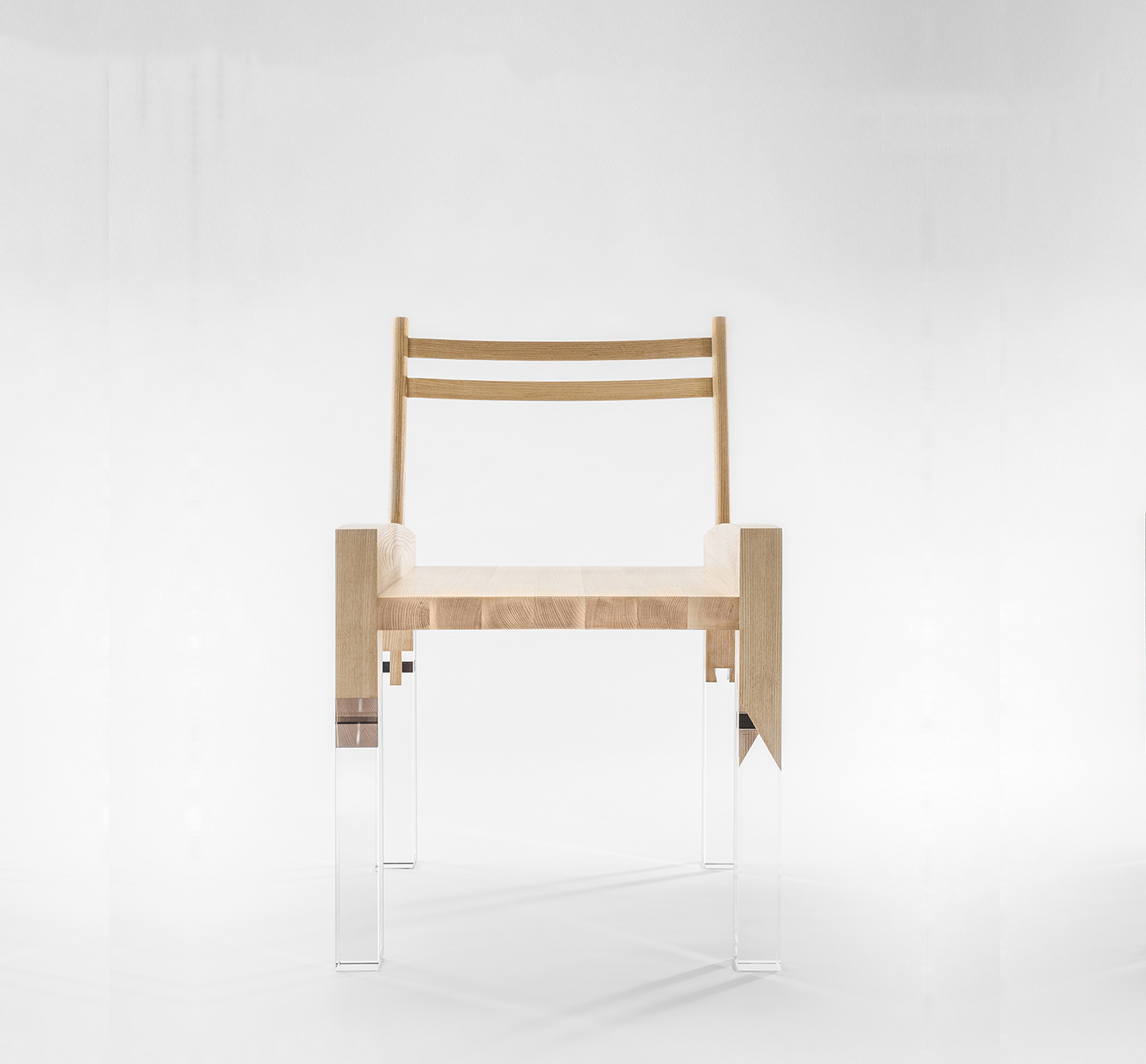 CREATORS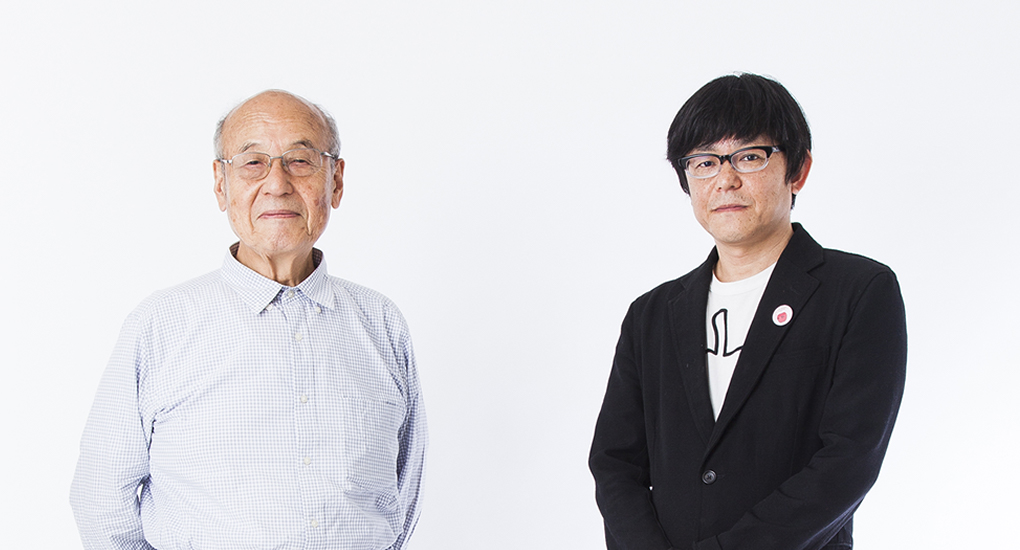 Gotanda Seisakusho Group CEO
Upholstery craftsman/Modeler
Shigeki Miyamoto
Born in Tokyo in 1937. From Ito, Shizuoka Prefecture.
Gained apprenticeship in making lawn furniture to become an upholstery craftsman.
Established Gotanda Seisakusho in 1966. After studying technical training at the he works on top brand furniture licenseproduction from the research and development stage.
As Japan's first ever furniture modeler, he has put the ideas of many of the top designers and architects of his generation into shape.
He is involved in repair, production and other work which require solid skills and he has worked on chairs and state carriages with historical value, such as chairs belonging to Jiro Shirasu and those from the State Guest House at the Akasaka Palace.
Kyodesign Office Head Designer


Kyo Yasuda
Born in Tokyo in 1962.
Graduated from Tama Art University.
Works in space design, lighting, furniture product design, and design work in a wide range of areas such as for the art director of movies. Also serves as the creative director of the Gotanda Seisakusho "HALCANA" brand.