SOLARIS table
A side table created after the first tasca4D product, the SOLARIS armchair.
Similar to the SOLARIS armchair, this table features 50 mm thick acrylic resin to catch your eye with its pure beauty and a wooden tabletop with profound presence.
The tabletop is 30 mm thick, luxuriously made of a pure combination of rare Birdseye maple and Japanese ternstroemia wood.
The wooden and acrylic parts are combined through traditional dovetailing. A record-breaking composition using different materials was achieved through extreme techniques, offering a simple impression at first glance even with its confusing dimensions and visible inner parts.
This comes from the distinguished techniques of the legendary furniture modeler Shigeki Miyamoto, respected by designer Kyo Yasuda. The vitality and expressiveness of the wood chosen through these techniques is highlighted by the 2 supporting acrylic resin parts.
Light reflected in the joints disappears into the thickness of the wood, offering a surprising effect, as if the tabletop alone is floating.
SOLARIS, through superior materials and Japanese craftsmanship, the ultimate table is born.
EXTERIOR


A wooden table, floating against gravity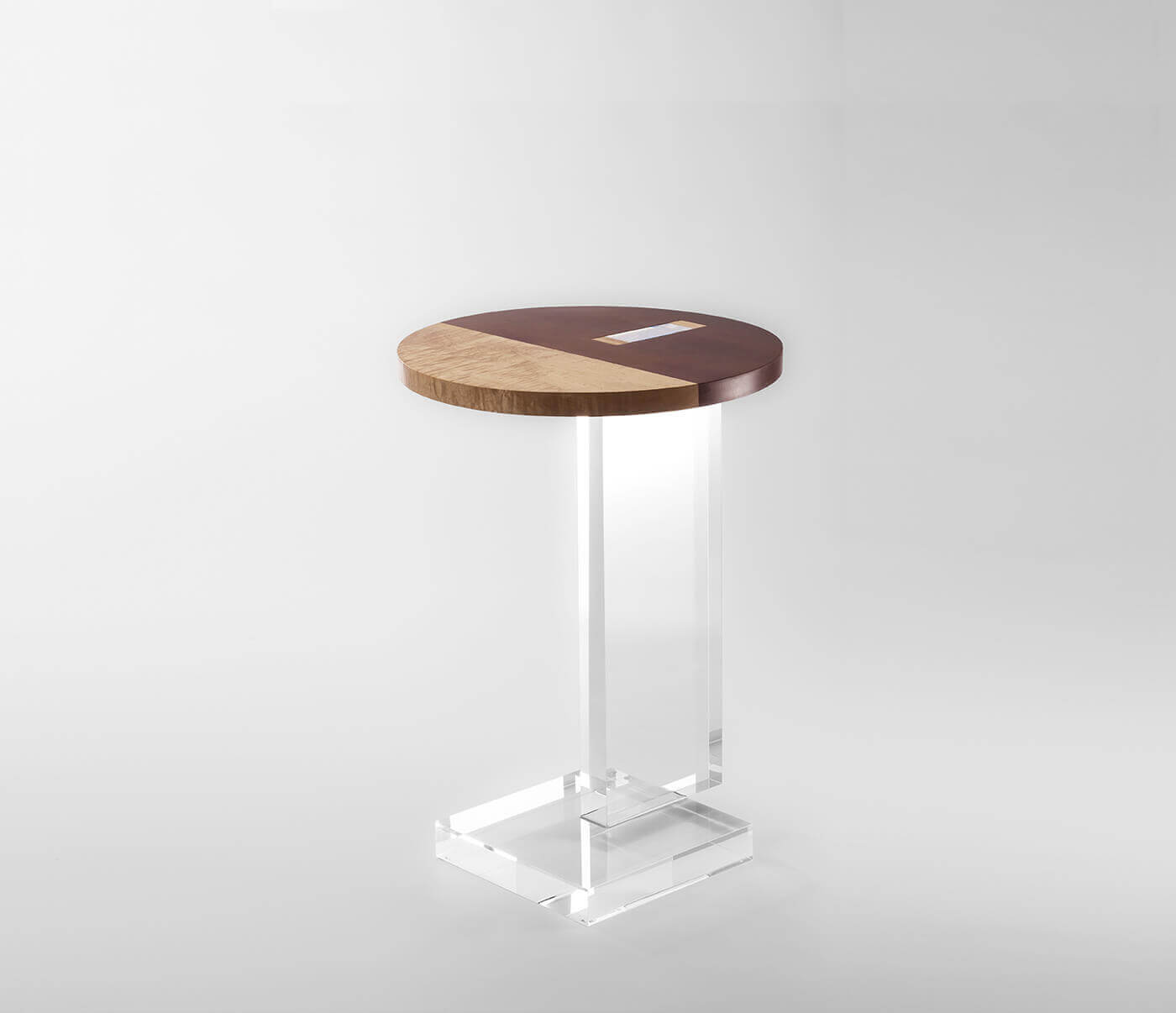 MATERIAL


A wooden table, floating against gravity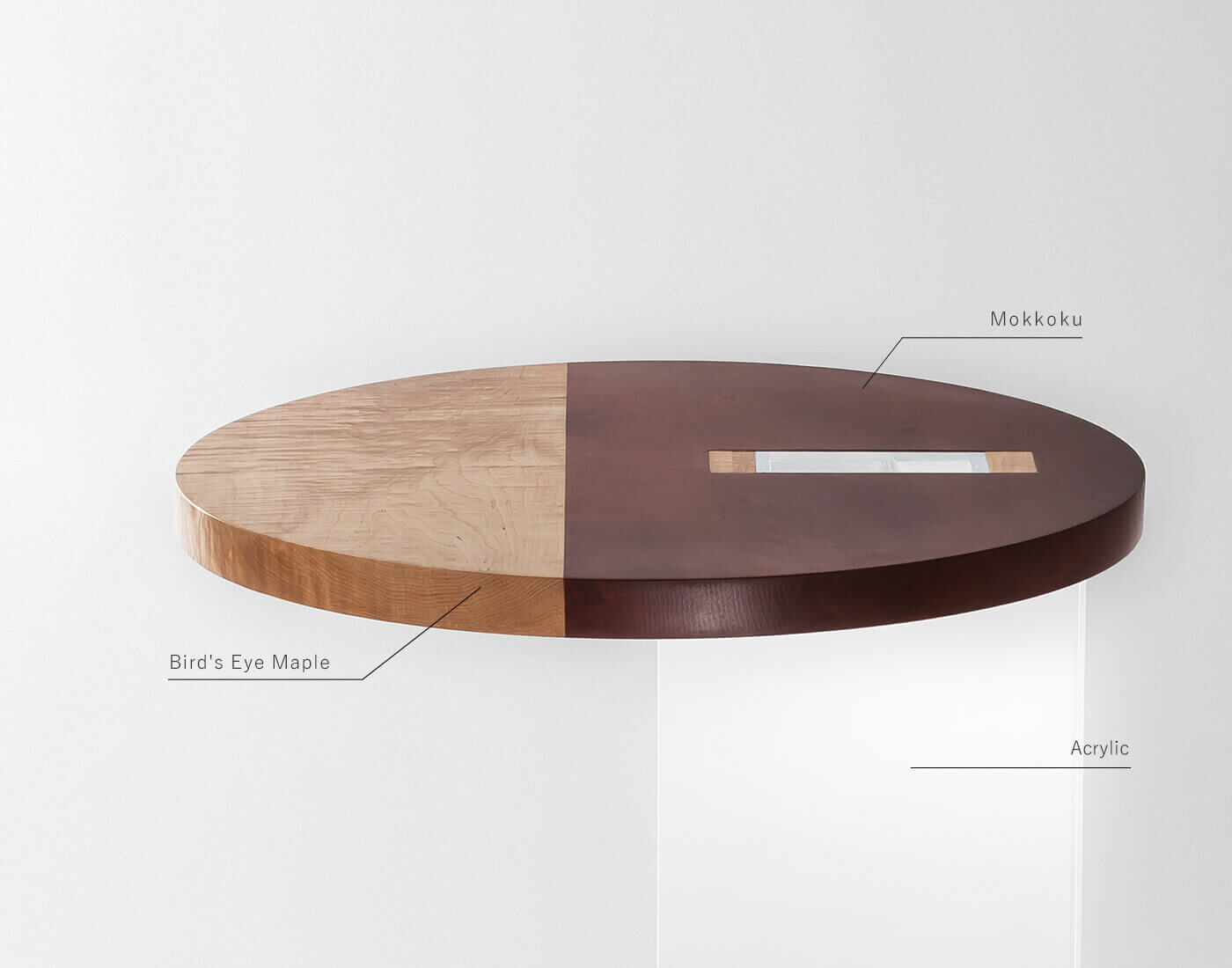 CREATORS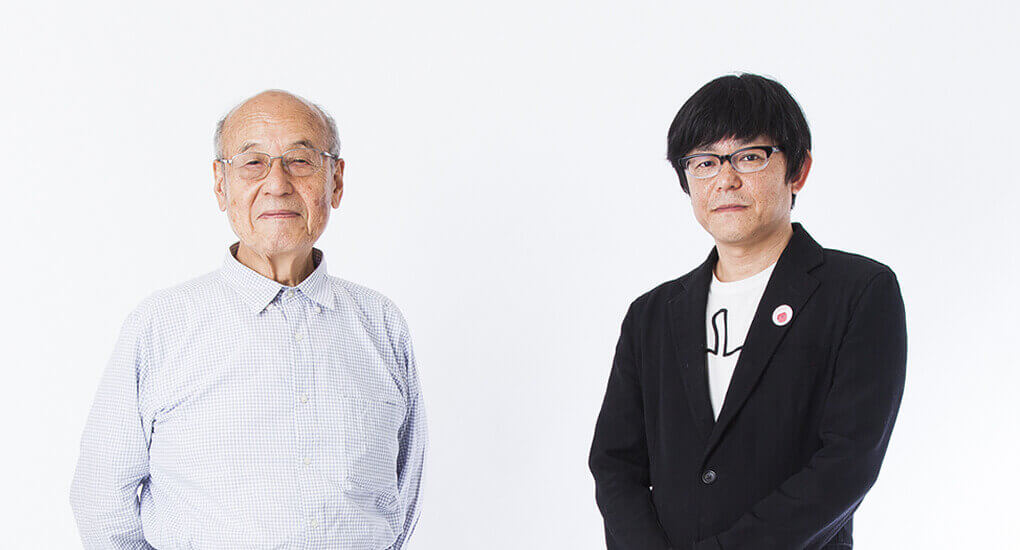 Gotanda Seisakusho Group CEO
Upholstery craftsman/Modeler
Shigeki Miyamoto
Born in Tokyo in 1937. From Ito, Shizuoka Prefecture.
Gained apprenticeship in making lawn furniture to become an upholstery craftsman.
Established Gotanda Seisakusho in 1966. After studying technical training at the
he works on top brand furniture licenseproduction from the research and development stage.
As Japan's first ever furniture modeler, he has put the ideas of many of the top designers and architects of his generation into shape.
He is involved in repair, production and other work which require solid skills and he has worked on chairs and state carriages with historical value, such as chairs belonging to Jiro Shirasu and those from the State Guest House at the Akasaka Palace.
Kyodesign Office Head Designer
Kyo Yasuda
Born in Tokyo in 1962.
Graduated from Tama Art University.
Works in space design, lighting, furniture product design, and design work in a wide range of areas such as for the art director.
Also serves as the creative director of the "tasca4D" brand.